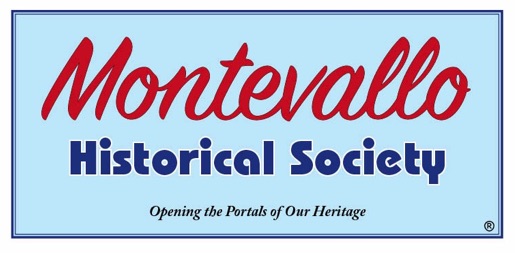 Historical Society Program Videos – 2022
By July of 2022, the Montevallo Historical Society board of directors felt that the Covid-19 pandemic had subsided enough so that we could re-start our quarterly general membership meetings with invited guest speakers. Our first speaker since January of 2020 was Bill Plott, a Montevallo resident since 1980 who had an impressive career as a reporter with a number of newspapers as well as teaching journalism and serving on the Administrative staff at the University of Montevallo. Most recently he has published two books on Negro Leagues Baseball, "The Negro Southern League – A Baseball History, 1920 - 1951" published in 2015 and "Black Baseball's Last Team Standing, The Birmingham Black Barons, 1919 - 1962", published in 2019.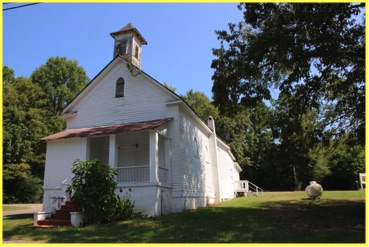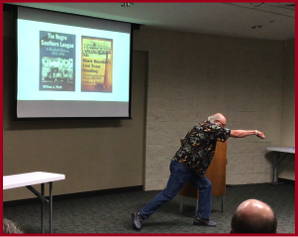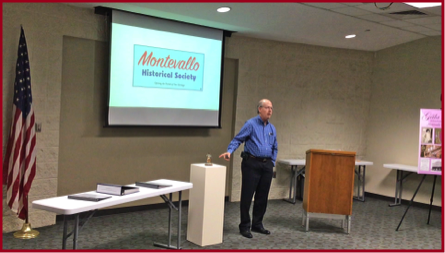 MHS vice-president Clay Nordan presented the program at our October 23, 2022 general membership meeting. HIs topic was Montevallo's Kroell Family and was centered on the written family history that was donated in June to the historical society by Kroell descendant, Charlie Kroell of Troy, Michigan. Charlie's great-grandfather was George Kroell who immigrated to the United States from Austria shortly after the end of the Civil War in America and he soon found his way to Montevallo where he raised a family and spent the rest of his life as a successful businessman and entrepreneur. In addition to the written histories, Charlie donated old George's gold pocket watch to MHS and it was on display for the presentation. Making the meeting even more special, three contemporary Kroell family members traveled to Montevallo for the occasion. Our guests included Patty DeBardeleben of Selma whose mother was Dionetta Kroell; Yvonne Kroell Graham, Charlie's daughter, also from Michigan, and Patty's daughter, MIssy Ketchum, of Jacksonville, FL.