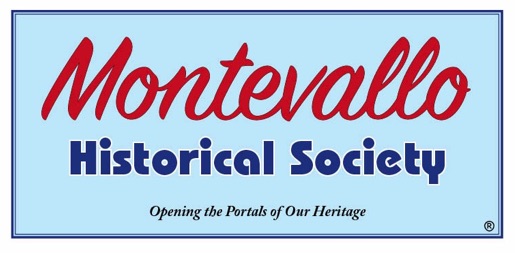 Historical Society Program Videos – 2019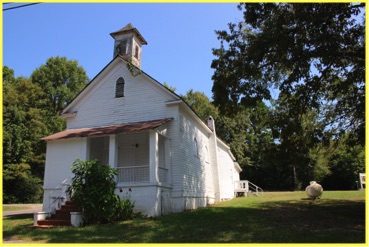 Click on this photo of Dr. Jim Day to view a YouTube video of his presentation to the Montevallo Historical Society in January of 2019. The subject of his talk was the Cahaba Coal Field, which is the subject of his book, "Diamonds in the Rough". He also emphasized the Montevallo area's coal mining heritage.




On February 3, 2019, Montevallo HIstorical Society vice-president, Clay Nordan, spoke to the Shelby County Historical Society in Columbiana about the weekly "Throwback Thursday" series he and Montevallo Main Street Executive Director, Courtney Bennet, have produced and make available through FaceBook and the Main Street website.This is a video of the presentation. The sound is a bit difficult to hear clearly, so listening through headphones may be helpful.

University of Montevallo Emeritus Professor of History, Dr. David T. Morgan spoke to the Montevallo Historical Society's General Membership Meeting on April 29, 2019. His topic was: Montevallo, a Place for Famous People and Colorful Characters. Click on the icon at right to view a video of his informative and entertaining presentation.




At the third general membership meeting of the year on July 21, 2019, Montevallo Historical Society vice-president and program chairman, Clay Nordan, made a brief presentation to the group. His topic dealt with the inaugural Dancy Series lecturer who came to Montevallo in May of 1939. The lectures, delivered over two days by historian and biographer, Douglas Southall Freeman were later published as a book entitled "South to Posterity". Nordan's grandfather, W. M. Wyatt, was gratified to receive a unique personalized copy of the book from the author following its publication.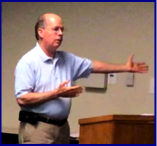 At our fourth general membership meeting of the year on October 20, 2019, in conjunction with the upcoming Veterans Day, our military veterans were honored by three different speakers. Kirk Lightfoot represented Montevallo Main Street and offered an update on that group's new Veterans Banner program. Melanie Poole, from the American Village made an inspiring presentation encouraging participation in their Veterans Shrine and Register of Honor. And local historian and author, Becky Holcombe Bolton, shared stories about the veterans in her family by reading excerpts from her book, Hometown Heroes.