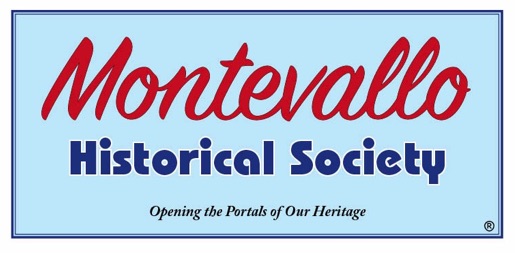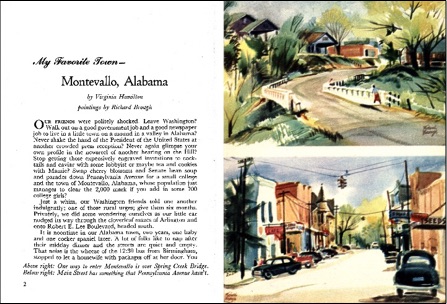 In February of 1953, a publication of the Ford Motor Co., the Ford Times, published an article entitled "My Favorite Town" about Montevallo written by Alabama College English instructor, Virginia Hamilton. Accompanying the text were six watercolor illustrations of scenes around town by University of Alabama Art professor, Richard Brough. Click on the image at left to view the entire story.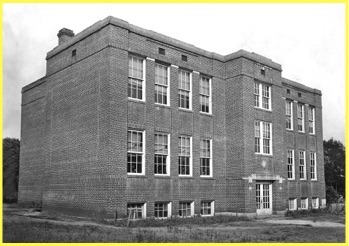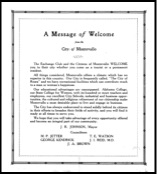 During the Administration of Mayor J.R. Johnson (1926 – 1932) the local Exchange Club produced this brochure of Welcome for visitors as well as new residents. Click on the image at left to open a pdf file of this interesting bit of Montevallo history.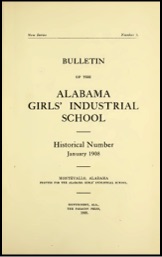 In 1908, prominent Montevallo attorney, E.S. Lyman, contributed a 13 page history of the town to that year's A.G.I.S. Bulletin which was sent to prospective students and their families. Click on the Bulletin cover to open a pdf file of Lyman's history.